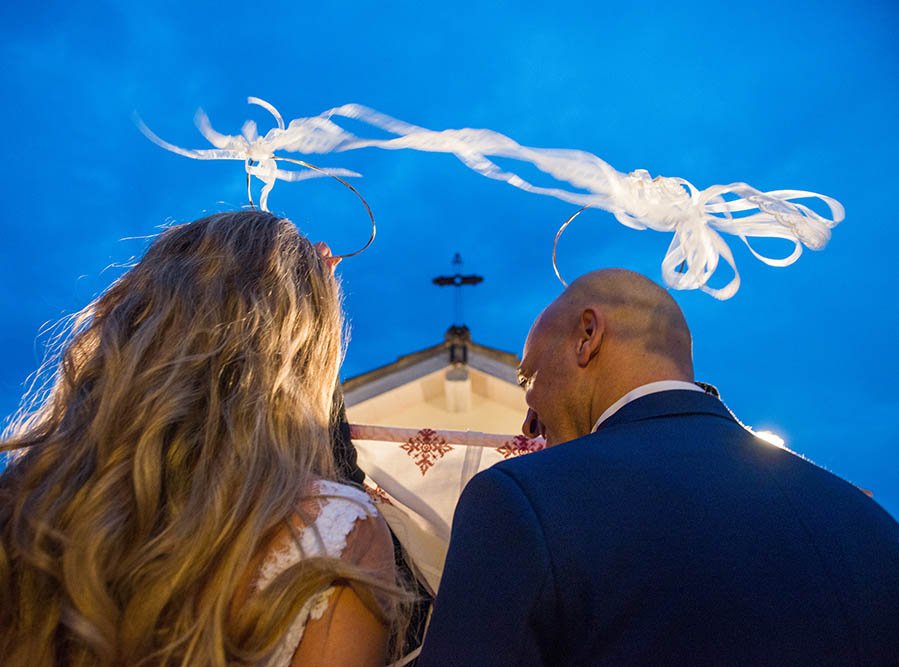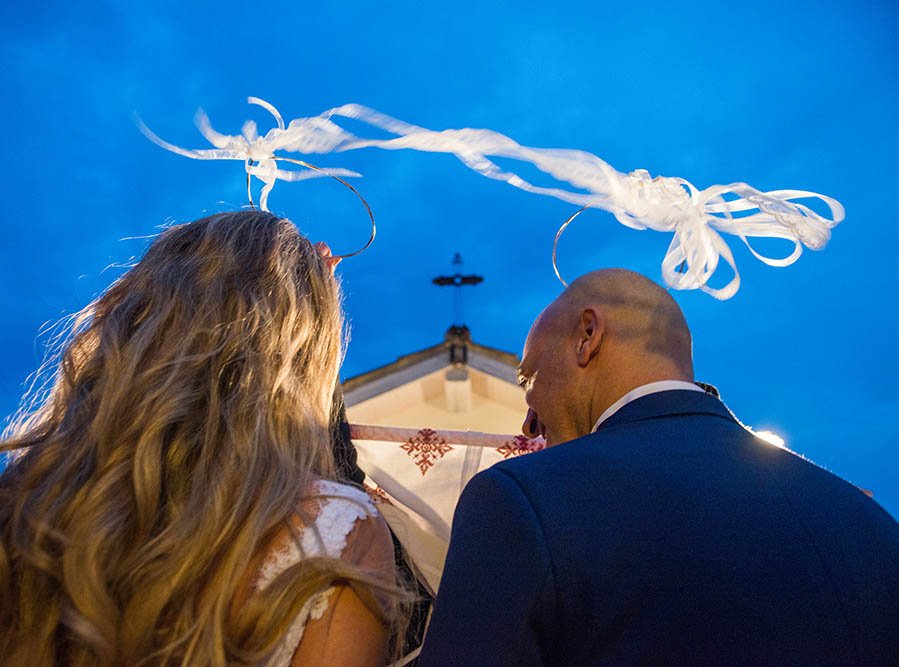 5 tips to make your wedding special!
Create small events according to your personal style,combining eternal values with new trends in decoration,amusement and taste!
We take a chance to the pure white!
Matched with "glamorous shines"gold or silver details is always timeless and chic! Inspired by the place and season,we use materials such as: pebbles,crystals,feathers or rose petals,all white and we create daring sweets and invitations,original flower decorations and art de la table!
We create little surprises for your guests!
Surprises with your personal mark! A jar of confection or a box of matches printed with your initials,a small firework on every guest 's seat will be a pleasant surprise. For the daring ones we design soupla and T-shirts with special messages for each of your guests.
We add a traditional tone!
According to the customs of your family,we can evoke past memories at your wedding. We suggest for the church decoration,olive tree and vine branches,myrtle branches,basilica.pine tree,ivy and flowers from the field,accompanied by traditional music on the way to the church.We even replace the ordinary fruit punch and appetizers with "Ntakos" and "raki",homemade liqueur and traditional sweets.
We choose only the best!
For the guest 's presents we want the best sugared almonds,for the invitation cards the most luxurious paper,for the wedding dress and the Groom 's suit the most elegant and high quality fabrics and for your guests the warmest welcome. So everything will be just perfect!
We make the right choices!
If your wedding takes place during the morning,we prefer the white colored decoration,a light wedding dress,hairstyle and make up.The intense colours ,match perfectly with the orange and violet shades of the sunset.For an evening wedding,we choose the shine of strass and we decorate the place with a "flood" of shining details with candles and lanterns!